ABOUT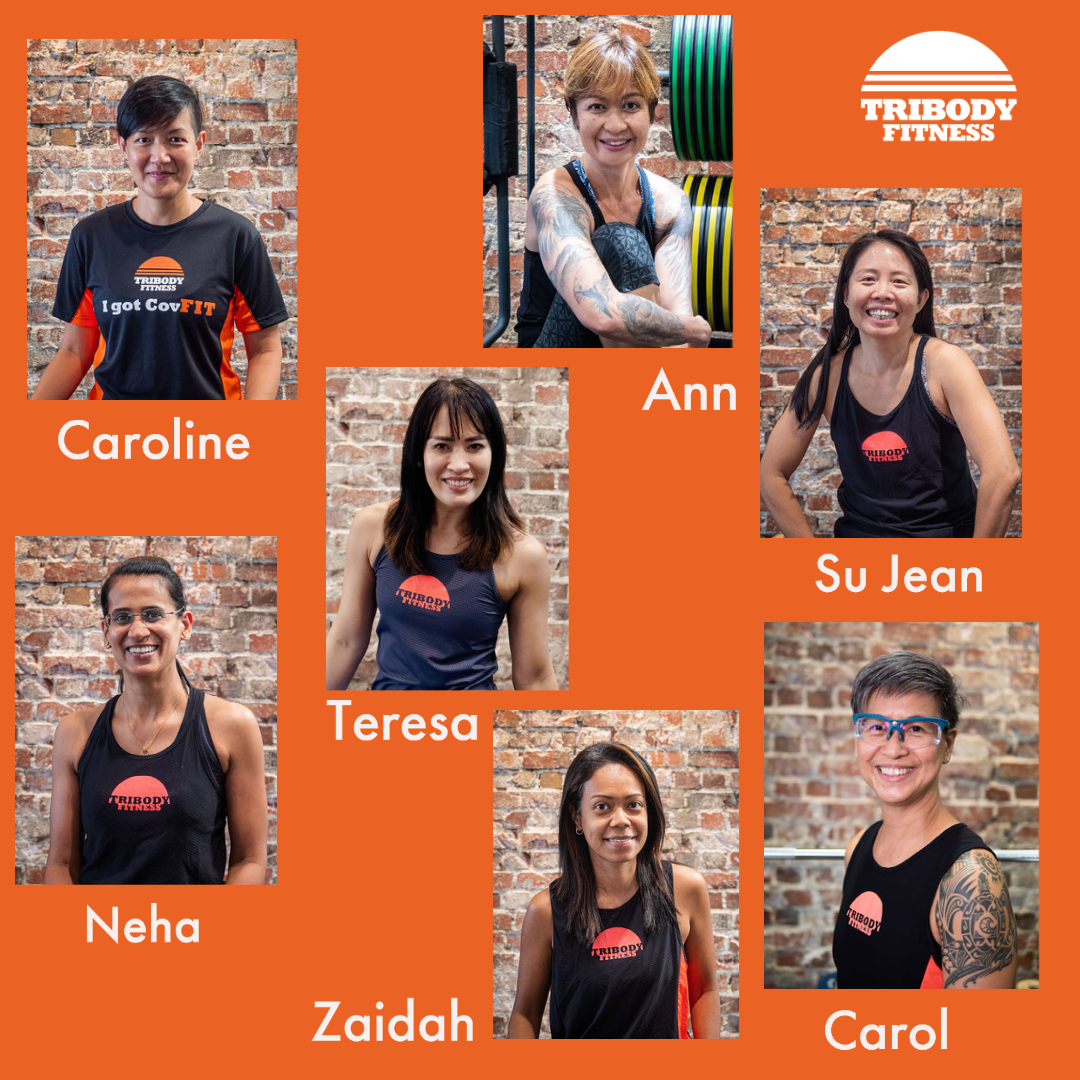 Meet our professionally certified trainers! They come from a diversity of backgrounds. They understand you.
Classes are either strength or cardio and vary daily. Just come in and do the class that's on that day. We change our workouts often, based on solid exercise science. This helps you get in shape, and keeps your workouts interesting. It's group training with a personal touch – our trainers will recommend the exercise variation that's best for you.
Have a look at our Tribody Member Family since our founding in 2018! Our clients come in all shapes, sizes, ages, and prior experience.
WHY TRIBODY FITNESS?
What makes the Tribody experience different from other group training programmes?

Guidance
Our group workouts always have a personal touch: We will give you advice on how to modify movements to match your own fitness level.

Technique
We teach you proper form to prevent soreness and injury. We correct you when needed, and we adapt the exercises to your fitness level. We use proper warm ups and cool downs with no rush.
Environment
We built our urban gym just the way we like to train in it ourselves: Clean, bright, colorful, and smelling fresh.

Community
Our group circuit training gets a lot of workout done in a short time – and you are among like-minded people!

Convenience
We've got the bus stop just 200m down the road. There is public parking too … for cars, or for your bicycle!
MEET OUR FOUNDERS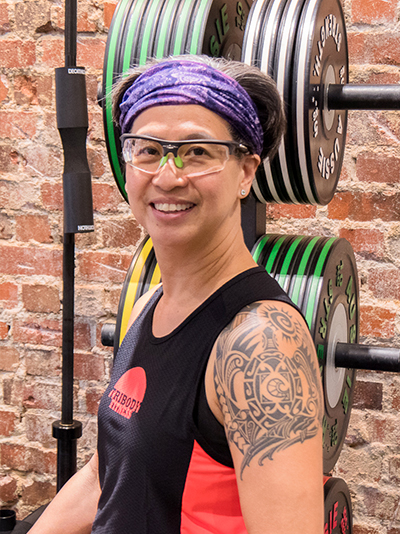 Carol
ACE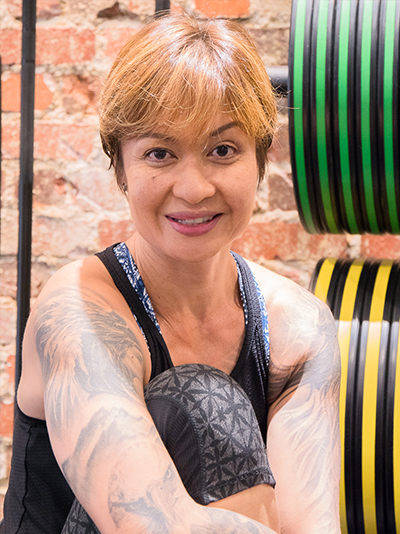 Ann
NASM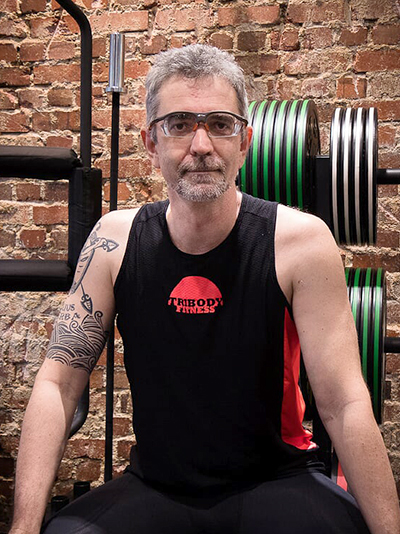 Markus
ACE
Carol Cabal
Carol used to be a professor of Economics. Then she discovered fitness in the form of triathlons. During one of her swim squad training sets with triathletes, she met co-founder Ann, who was a personal trainer and gym manager then. While training with Ann, they started plotting of opening a gym of their own. Carol quit Academia and did a StrongFirst Kettlebell course, a Functional Tools Coach workshop, became a Fitness Innovations Singapore (FITSG) Certified Exercise Instructor and ultimately, an ACE (American Council on Exercise) Certified Personal Trainer. And then she co-founded Tribody Fitness.
Carol serves as Managing Director of Tribody Fitness and assists Ann during classes. Outside of Tribody, Carol's passion for triathlon races continues.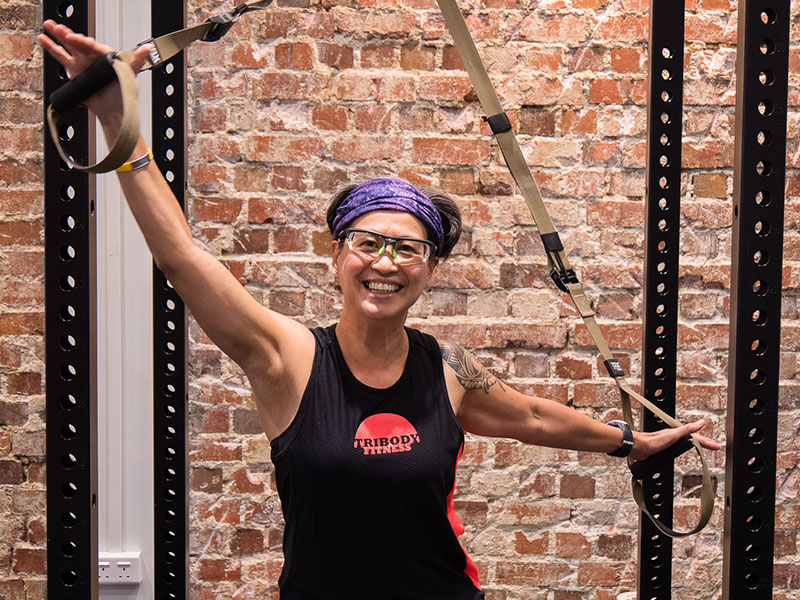 Ann-Marie Pereira
Ann has always been passionate about health and fitness and has over 20 years experience in the industry. She holds a Diploma in Sports Psychology. She practiced three years as a chiropractic assistant, and later obtained certifications in StrongFirst, Ground Force Method, TRX Suspension Training, ViPR, Svastha Yoga and sports massage. Ann is a National Academy of Sports Medicine (NASM) Certified Personal Trainer.
Ann co-founded Tribody Fitness with Carol and Markus to design group workouts with a personal touch that reflect her entire body of fitness knowledge. She uses a great variety of training methods, and has a special passion for resistance band training. Ann creates all Tribody Fitness classes and is its Head Trainer. Outside of Tribody, Ann loves spending time with her three children, cooking, and participating in multi-distance obstacle races.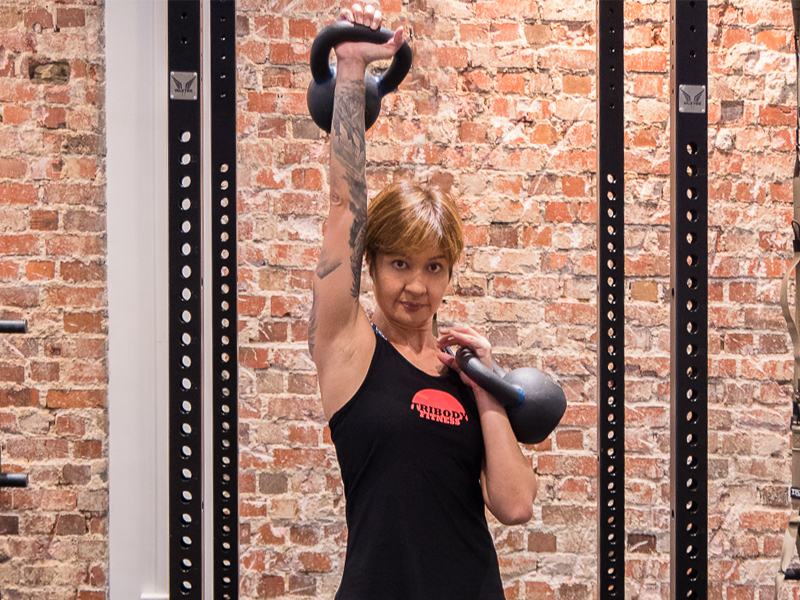 Markus Karner
Markus is the Academic Director of Executive Development at Singapore Management University (SMU). He was born in Austria but spent his teenage years in West Africa. He was a natural scientist in France, California, and Hawai'i. Markus moved to Singapore in 2001 and began teaching at SMU soon thereafter.
Like Carol, Markus came to fitness later in life. He tried his hand at HIIT, running, cycling and strength training. Markus co-founded Tribody Fitness with Ann and Carol for more fun, and more complete, scientifically designed workouts. In the process, he became an American Council on Exercise (ACE) certified personal trainer, and a fat-loss coach.
Markus still works at SMU … but he works out often at Tribody Fitness, where he is a co-investor and a director. Markus enjoys playing bass guitar, photography, woodworking, architecture and design.