EXPLORE CLASSES
Classes are pre-designed based on solid exercise science: Multiplanar movements. Because the human body is made to move in 3 dimensions! Periodization. Classes are refreshed according to a systematic schedule: Because your muscles need to progress - and to rest! Performance. Let your body be its own reward! The pre-scheduled classes are either strength or cardio dominant. See the descriptions below for samples what to expect!

One-on-one personal training sessions with select trainers available on request.

Can't see any classes listed below? Move forward to next day.
View Membership
Our Events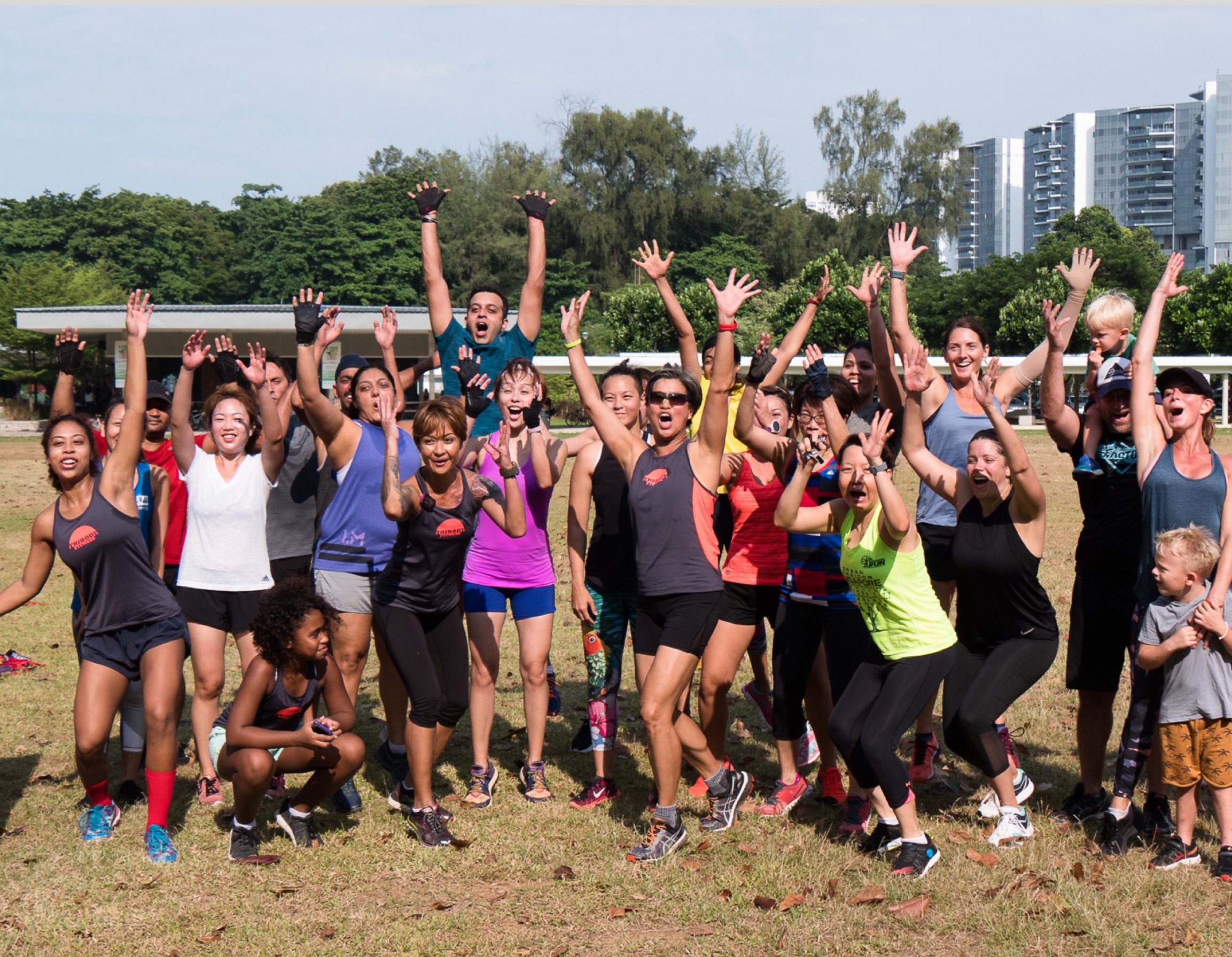 Met 60 (Ad hoc Boot Camp)
On special occasions, we hold hour-long outdoor Boot Camps at Parkland Green, East Coast Park (open field, near Starbucks). Come prepared to sweat buckets with buddy or team exercises and drills. Resistance bands, calisthenics, aerobic conditioning and team games make for a fun-filled morning.
$10 / person for general public. Free-of-charge for Members.
Secure Your Spot