EXPLORE CLASSES
Community. Guided workouts. Mid-size groups for individual attention by our trainers.
Start with a proper warm-up and conclude with a nice cool-down!
Rotating classes for strength, cardio, and control.
View Membership
Our Events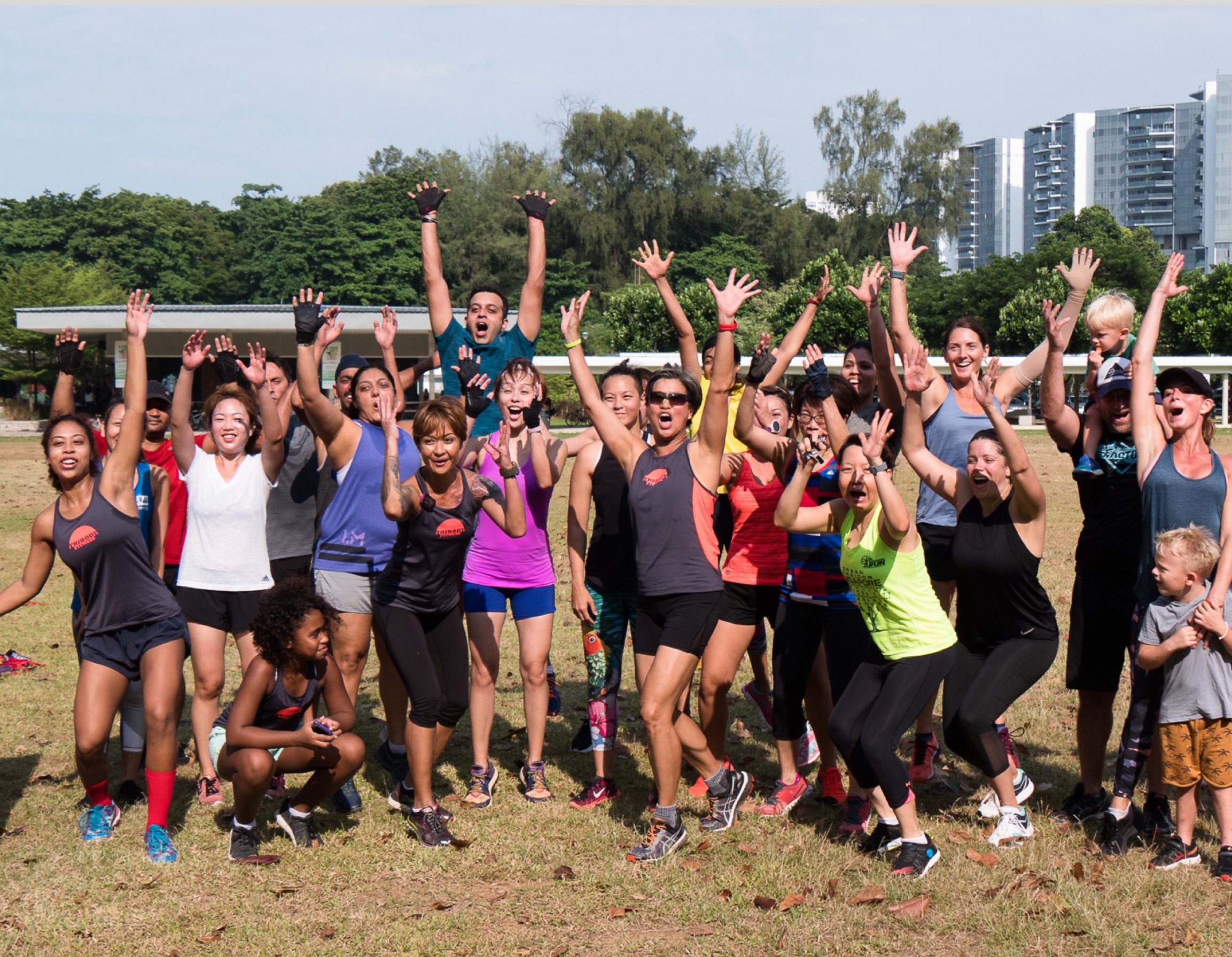 Met 60 (Monthly Boot Camp)
Hour-long outdoor Boot Camp at Parkland Green, East Coast Park (open field, near Starbucks). Come prepared to sweat buckets with buddy or team exercises and drills. Resistance bands, calisthenics, aerobic conditioning and team games make for a fun-filled morning.
All our classes start with a warm-up specific to the workout of the day. In some classes, Self Myofascial Release will precede the warm-up and in others, it will end in SMR. Most times, a cool down stretch at the end of the class leaves everyone feeling relaxed and calm.
$10 / person for general public. Free-of-charge for Members.
Secure Your Spot